FOR IMMEDIATE RELEASE
May 26, 2023
CONTACT: 
Coby Eiss
[email protected]
IN FIRST WEEK AFTER LAUNCHING, DEMOCRAT WILL ROLLINS SEES A SURGE IN GRASSROOTS SUPPORT 
Over 2,000 unique individual donors have already contributed to the campaign.
CORONA, C.A. — In the first week after launching a rematch against Republican Ken Calvert in California's 41st District, Democrat Will Rollins' campaign is seeing a surge in grassroots support.
In the first ten days of the campaign, over 2,000 unique individuals have already made a grassroots contribution. Rollins also announced that his campaign raised over $350,000 in just the first 24 hours after announcing on May 16.
"I'm deeply humbled by the grassroots energy behind our campaign," said Rollins. "I'm proudly rejecting corporate PAC money, and building a people-powered operation to flip this seat. When I go to Washington, I'll be there to fight for my constituents and no one else."
Online support for Rollins has grown considerably following the campaign releasing its first ad on Monday, titled, "Flipping in the House."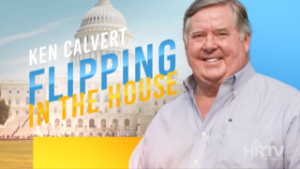 Crooks and Liars called the ad, "hilarious," and Punchbowl News called it, "not your average campaign ad." The ad has already generated over 230,000 views on Twitter.
Now, as Rollins prepares for a rematch against Republican Ken Calvert, the Democratic Congressional Campaign Committee has named CA-41 as one of its initial 33 targets, and House Majority PAC has announced a $35 million battleground fund for California house seats.
###
Will Rollins is a Palm Springs resident and Southern California native. A former federal counterterrorism prosecutor, he is now running for Congress in California's 41st Congressional District.