FOR IMMEDIATE RELEASE
May 22, 2023
CONTACT: 
Coby Eiss
[email protected]
DEMOCRAT WILL ROLLINS RELEASES FIRST AD OF 2024 CAMPAIGN
CORONA, C.A. — Today, Democrat Will Rollins' campaign released its first ad of the 2024 election for California's 41st District.
The 2-minute HGTV parody calls attention to Republican Ken Calvert's long history of corruption, including using a congressional earmark to increase the value of his own property, selling it for nearly double what he paid.
"After a career in counterterrorism, I decided to go after Ken Calvert's corruption," says Rollins in the new spot. "That was the first time I ran for office, and we almost beat him. We did it by bringing together Democrats and Republicans, who know that while Ken Calvert's corruption might make for good reality TV, it's bad for us."
You can watch the full video HERE.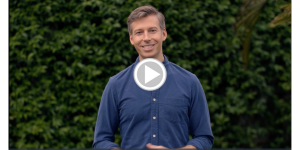 The ad release comes at the end of the first full week of Rollins' 2024 campaign. Already, Rollins announced that 30 members of the California delegation are endorsing his campaign, including Speaker Emerita Nancy Pelosi and all three leading U.S. Senate candidates. Former U.S. Senator Barbara Boxer also endorsed Rollins.
As Rollins prepares for a rematch against Republican Ken Calvert, the Democratic Congressional Campaign Committee has named CA-41 as one of its initial 33 targets, and House Majority PAC has announced a $35 million battleground fund for California house seats.
###
Will Rollins is a Palm Springs resident and Southern California native. A former federal counterterrorism prosecutor, he is now running for Congress in California's 41st Congressional District.